TEA AND CHOCOLATE PAIRING AT HOME
August 14, 2021 @ 4:00 pm

-

5:30 pm

Rp.350000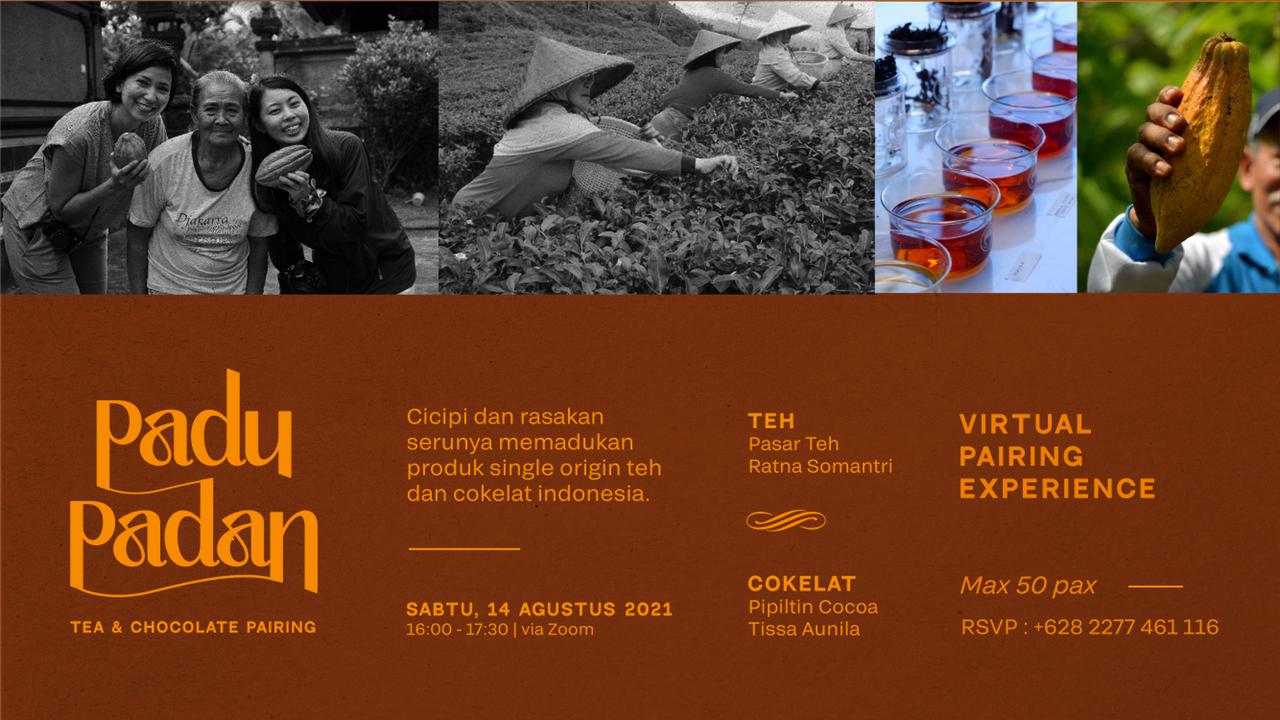 TEA & CHOCOLATE PAIRING EXPERIENCE AT HOME
Memadukan cokelat dari Pipiltin Cocoa dan teh dari Pasar Teh, peserta dapat turut merasakan aroma dan rasa baru yang tak terbayang sebelumnya ketika teh yang harum dipadukan dengan cokelat yang eksotis.
Tea and Chocolate Pairing akan dipandu oleh tea expert dan juga chocolate expert yaitu Ratna Somantri (Pasar Teh) dan juga Tissa Aunila (Pipiltin Cocoa) yang akan menambah wawasan Anda tentang dunia teh dan cokelat nusantara.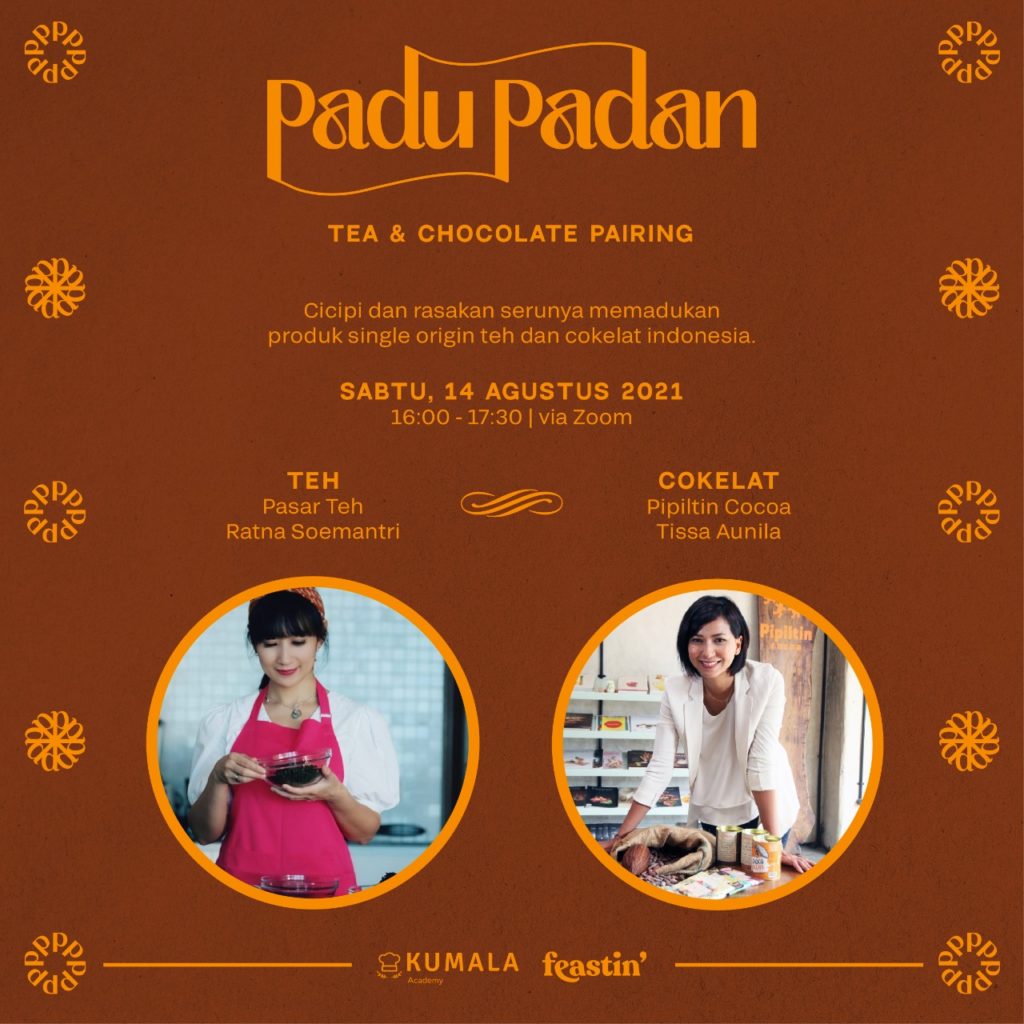 Detail Acara
Hari dan Tanggal: Sabtu, 14 Agustus 2021
Pukul 16:00 – 17:30 WIB
Platform: Zoom
Padu Padan merupakan inisiatif food and beverage pairing dari Kumala Academy dan Feastin' untuk merayakan ragam prodUk artisan Indonesia.
Contact Person:
Whatsapp (0857-1915-1999 a.n Kelly)