MEMBENTUK TUBUH SEHAT DAN IDEAL DENGAN TIGA PROGRAM ?
October 16, 2021 @ 9:30 am

-

October 30, 2021 @ 11:00 pm

Rp.150000 – Rp.450000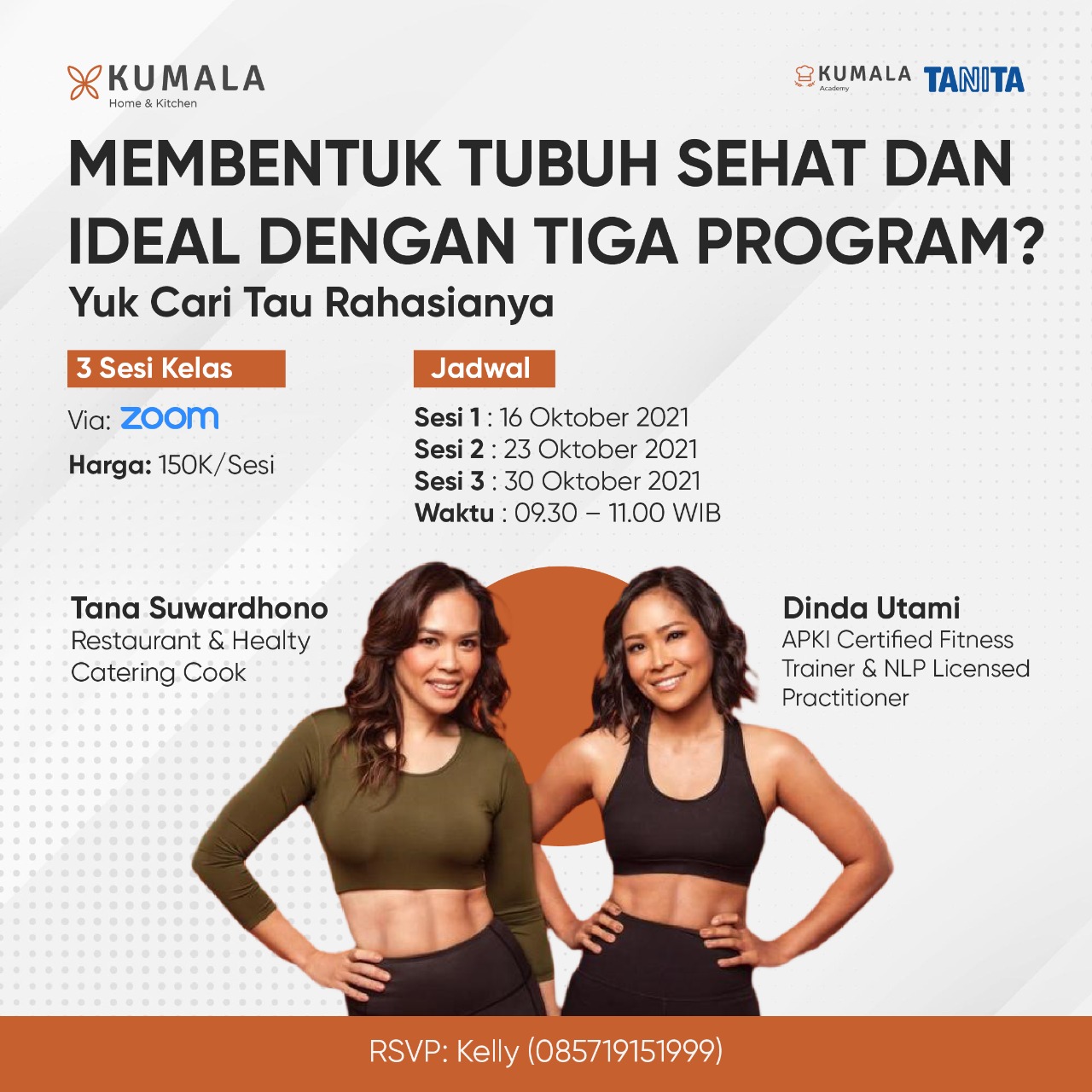 Kamu lagi dalam program diet atau ingin tubuh kamu menjadi lebih sehat dan ideal? Bersama Coach Dinda (APKI Certified Fitness Trainer & NLP Licensed Practitioner) Coach Tana (Restaurant & Healty Catering Cook) dalam 3 sesi yang akan berfokus pada latihan tubuh bagian atas, tubuh bagian bawah, kombinasi dan memasak menu makanan bernutrisi tinggi untuk kamu terapkan secara langsung di rumah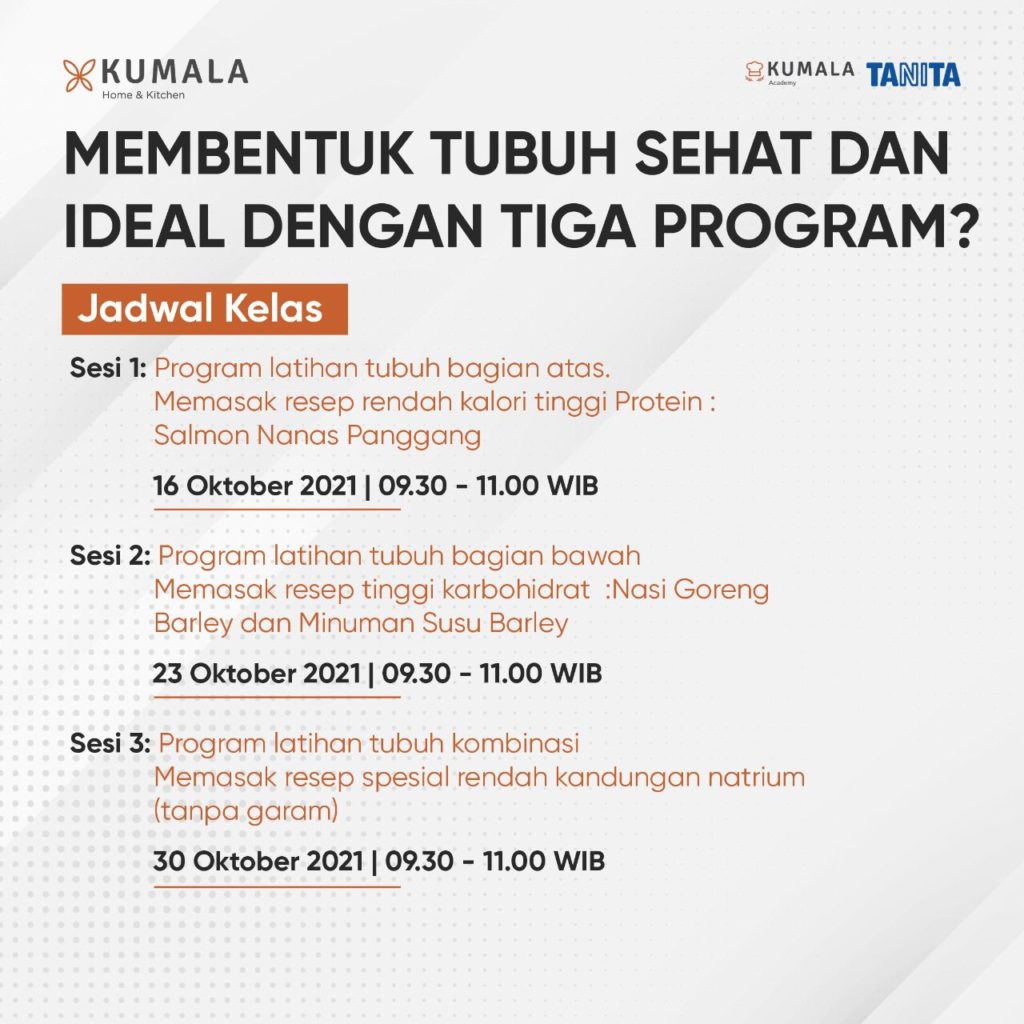 Detail Acara
Sesi 1: 16 Oktober 2021 (09.30-11.00)
Upper Body Series and Pineapple Salmon Menu
Sesi 2: 23 Oktober 2021 (09.30-11.00)
Lower Body Series and Barley Menu + Barley Drink
Sesi 3: 30 Oktober 2021 (09.30-11.00)
Combination Body Series and No Salt/Less Salt Menu
Platform : Zoom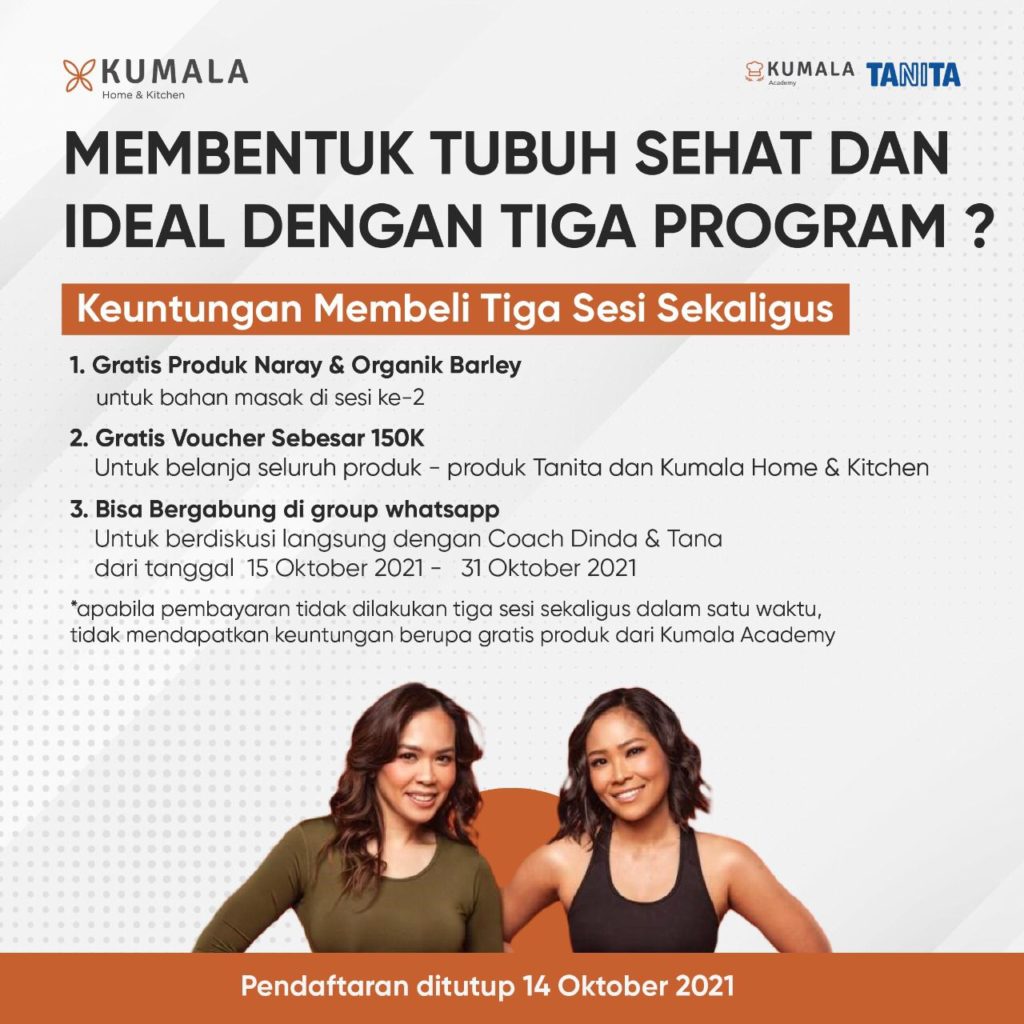 Nikmati keuntungan dalam pembelian tiga sesi sekaligus berupa voucher sebesar 150K dan hadiah exclusive dari Kumala Academy.
Contact Person: Kelly (0857-1915-1999)