Masuk ke landing page website kumalahomeandkitchen.com dan klik register yang terletak pada menu pojok kanan atas.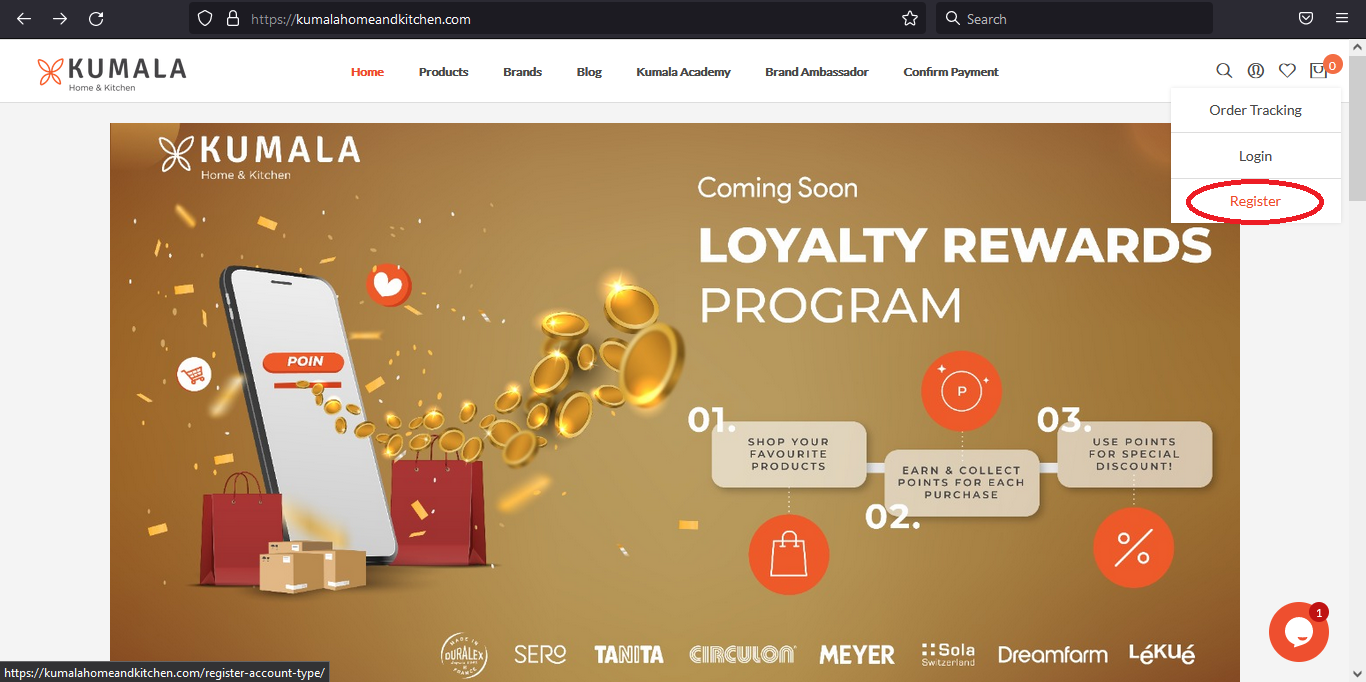 Setelah masuk halaman Register Account Type, klik bagian F&B Business and Resellers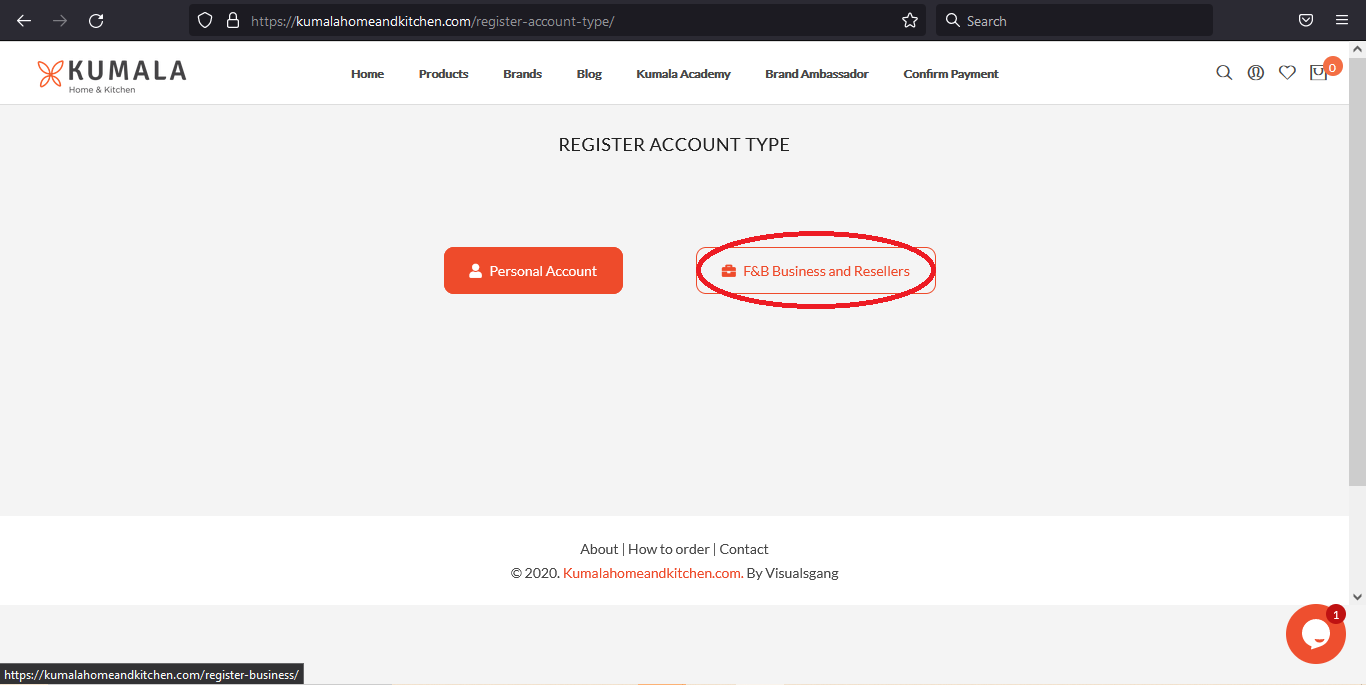 Setelah masuk halaman Register Business, isi kolom yang tersedia berdasarkan identitas pemilik usaha / penanggungjawab / perwakilan usaha, dan lain-lain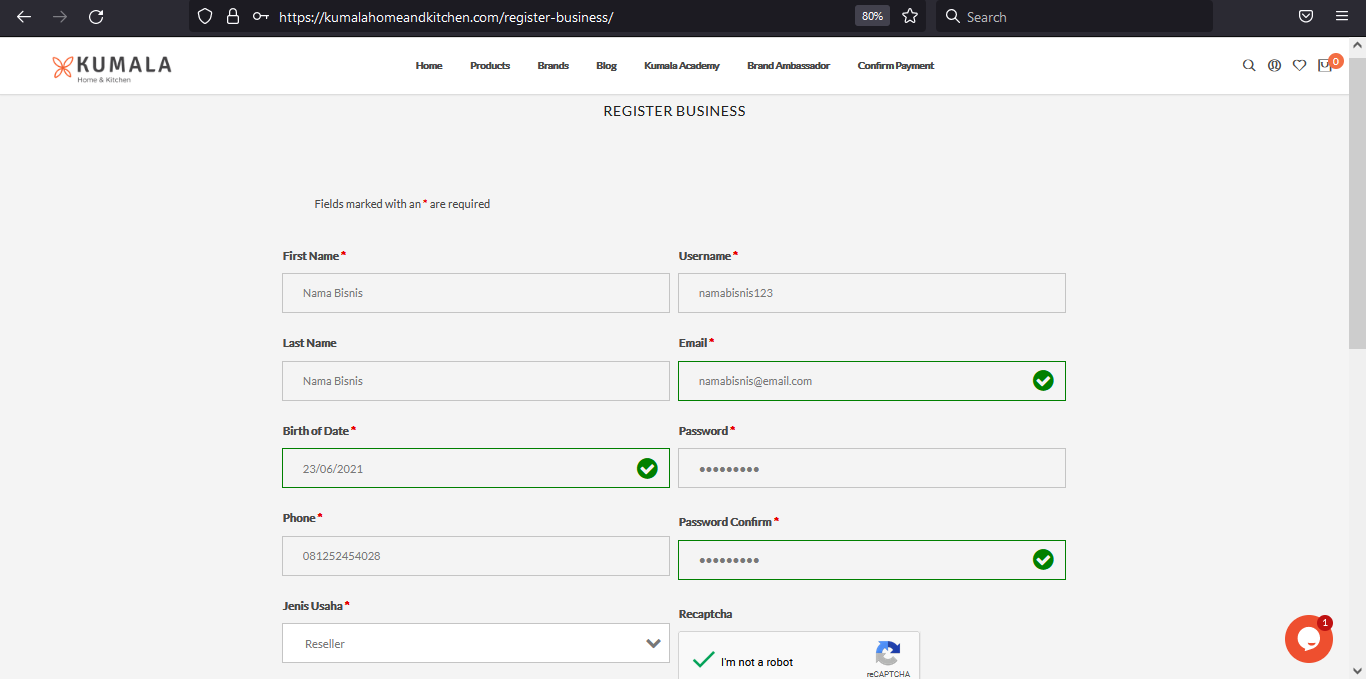 Lampirkan foto KTP dan NPWP milik perseorangan atau badan usaha dalam format .JPG atau .PNG, lalu klik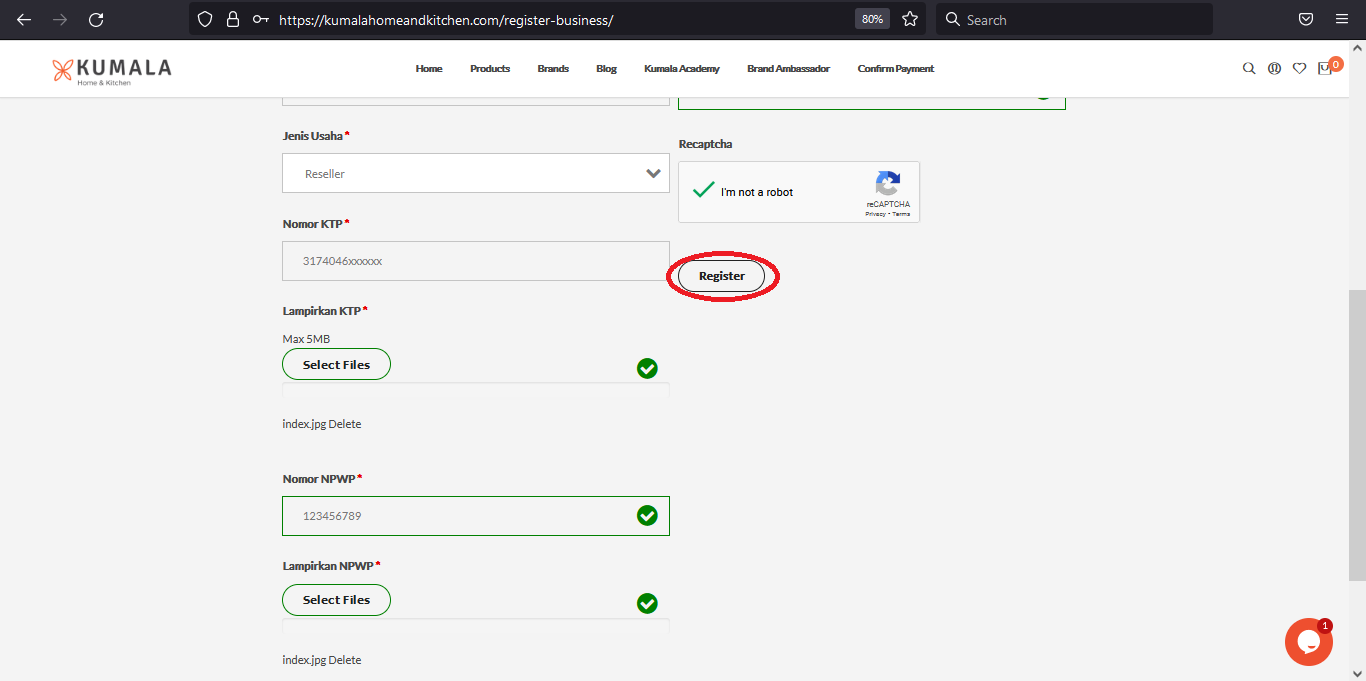 Cek email Anda untuk menerima konfirmasi akun yang diregistrasikan di Kumala Home and Kitchen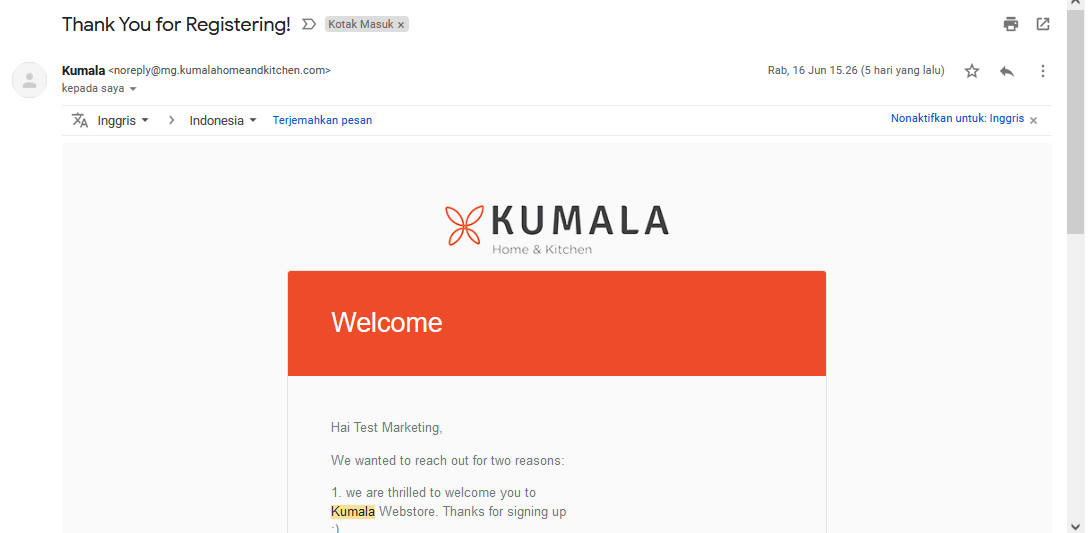 Pihak Kumala Home and Kitchen akan menghubungi Anda via telepon untuk melakukan verifikasi dan konfirmasi data yang telah Anda isi.
Setelah data terverifikasi, silahkan kembali ke webstore kumalahomeandkitchen.com lalu login dengan akun yang terdaftar.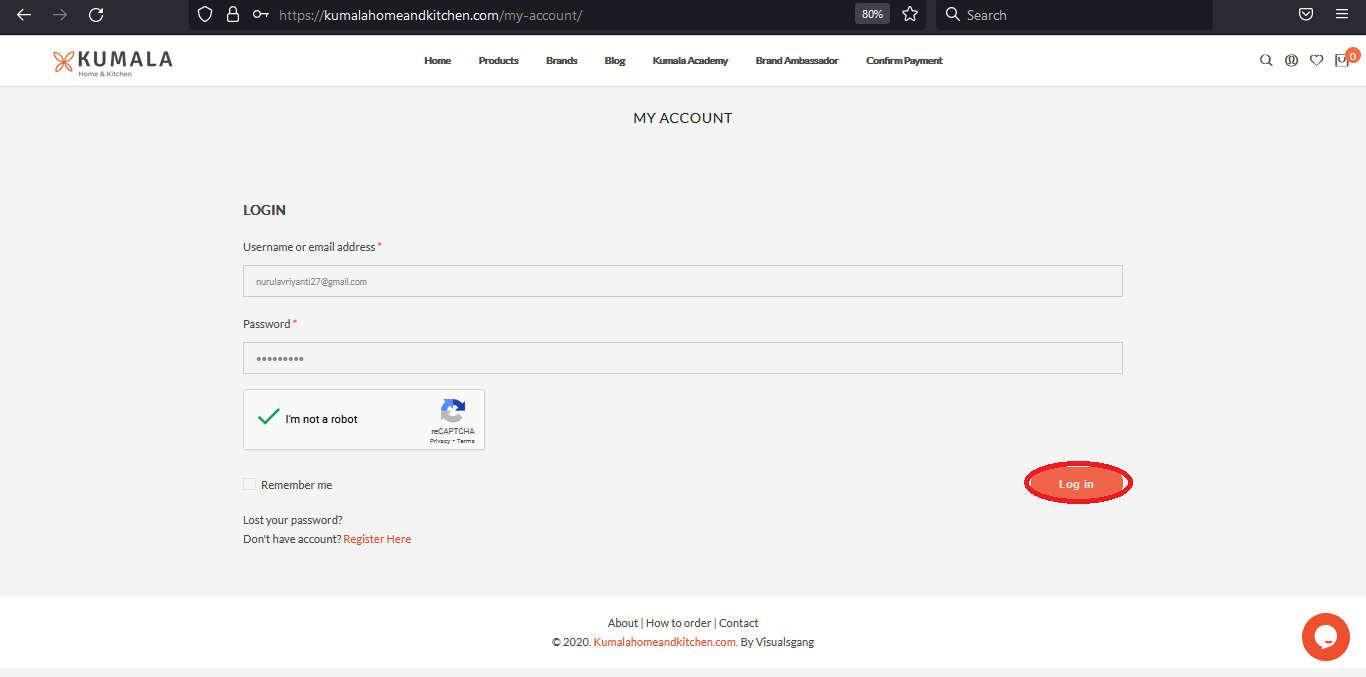 Selamat, Anda sudah bisa berbelanja di Kumala Home and Kitchen!